If you already created a DS-260 case, you'll have to create a new one for the I-864 but you don't need to input all the information again because the beneficiary is already saved into our system, so you just need to assign the person to the new case.
Step 1: Create a new case

Step 2: Select the form I-864

Step 3: Select the preparer and the beneficiary. Once you click on the empty field, the system will automatically provide you with the beneficiary's names and you can choose the correct one.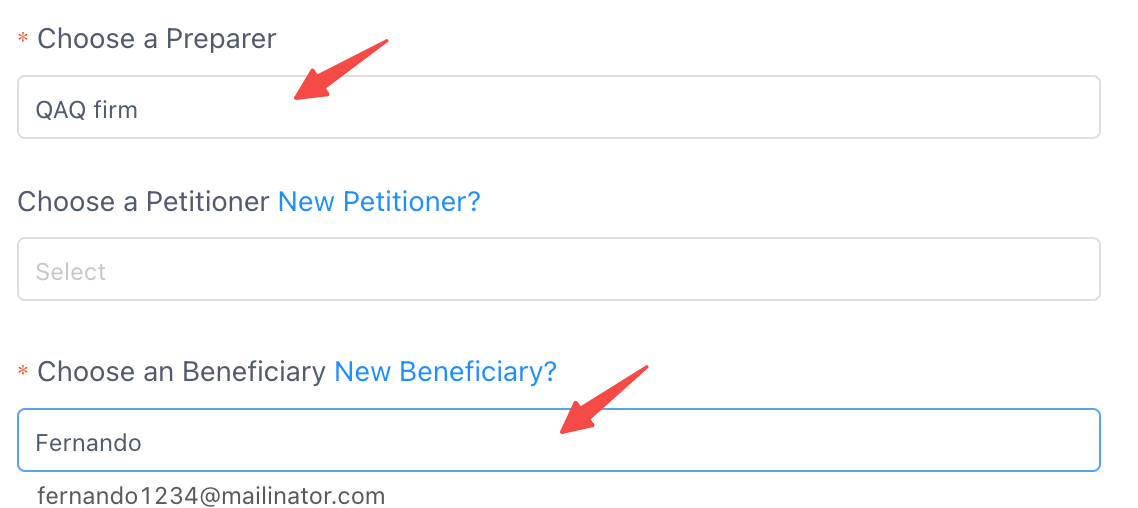 Once you selected, click save on the right up corner to save and then confirm.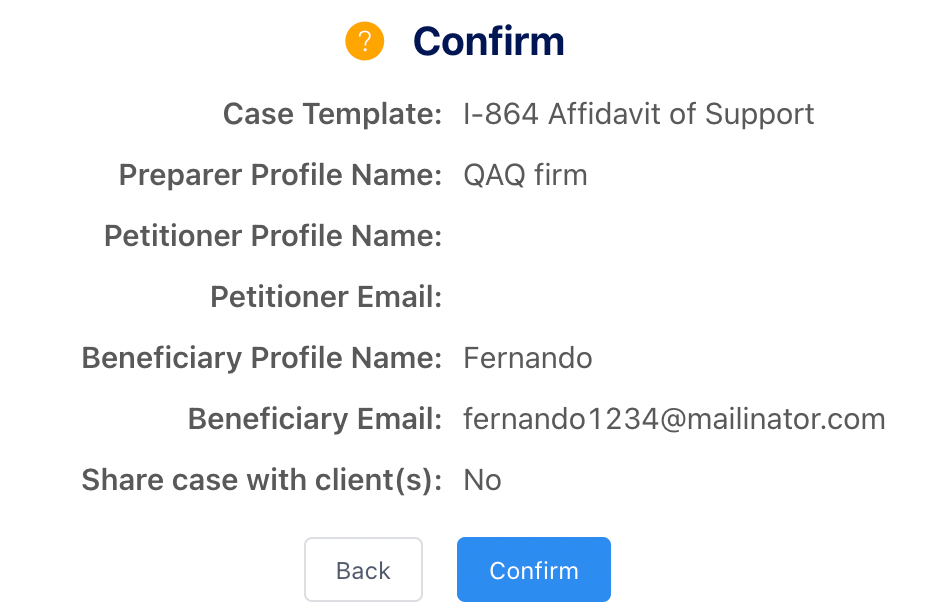 Step 4: Click to review the worksheet

You'll see that the system will pull all the information from the beneficiary, you can revise it and click submit.