The short answer is YES with smart cases.
Step 1: Click "+ New Case" on the case dashboard as you normally open a new case.
Step 2: Choose I-485 Adjustment of Status (Smart) as your case template. You can type 485 or any keywords to find that case template as shown below.

Step 3: After the case is created, click "Form Setting".

Step 4: Click "Add Form", choose I-485, and click OK. Repeat that for the second kid.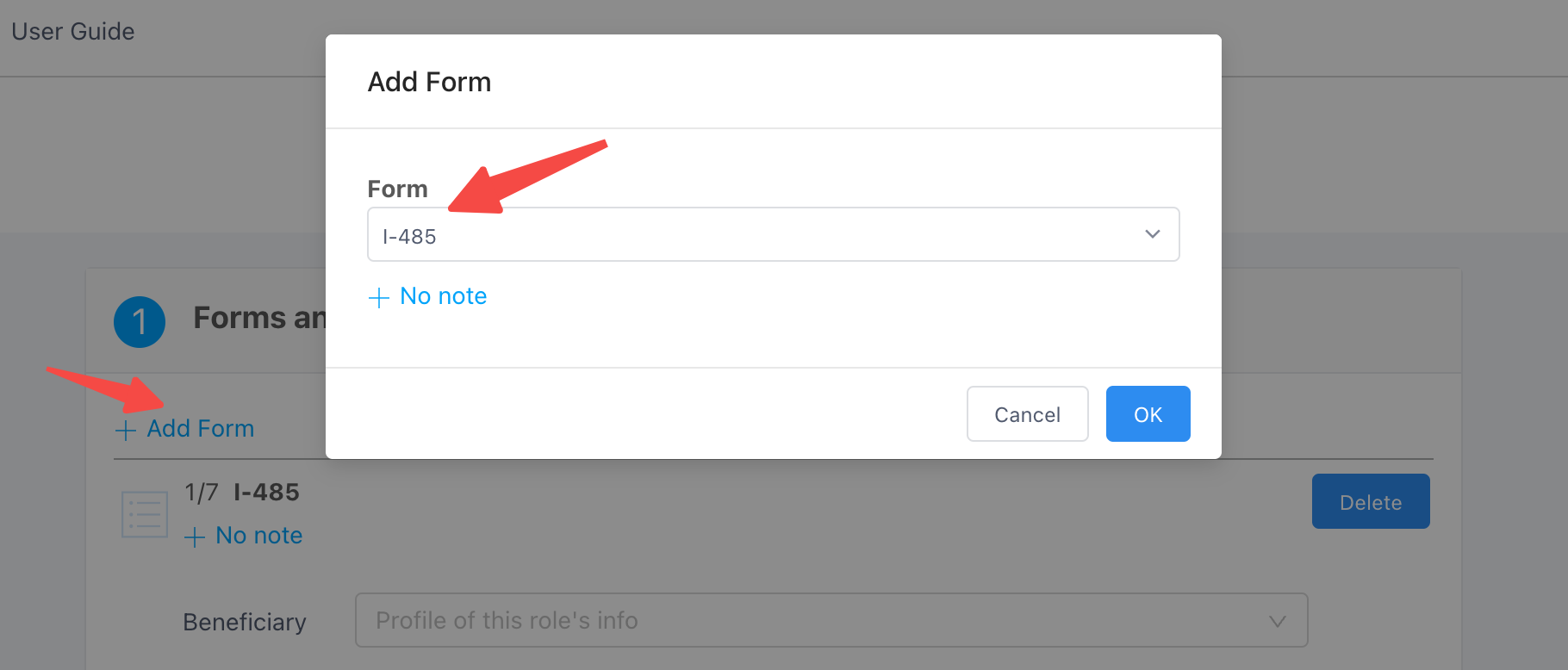 Step 5: Fill beneficiary and preparer profiles in the newly added forms. Click "Next" on the top right corner. An example is shown below. If you need to create new profiles for the kids, you don't need to fill out emails.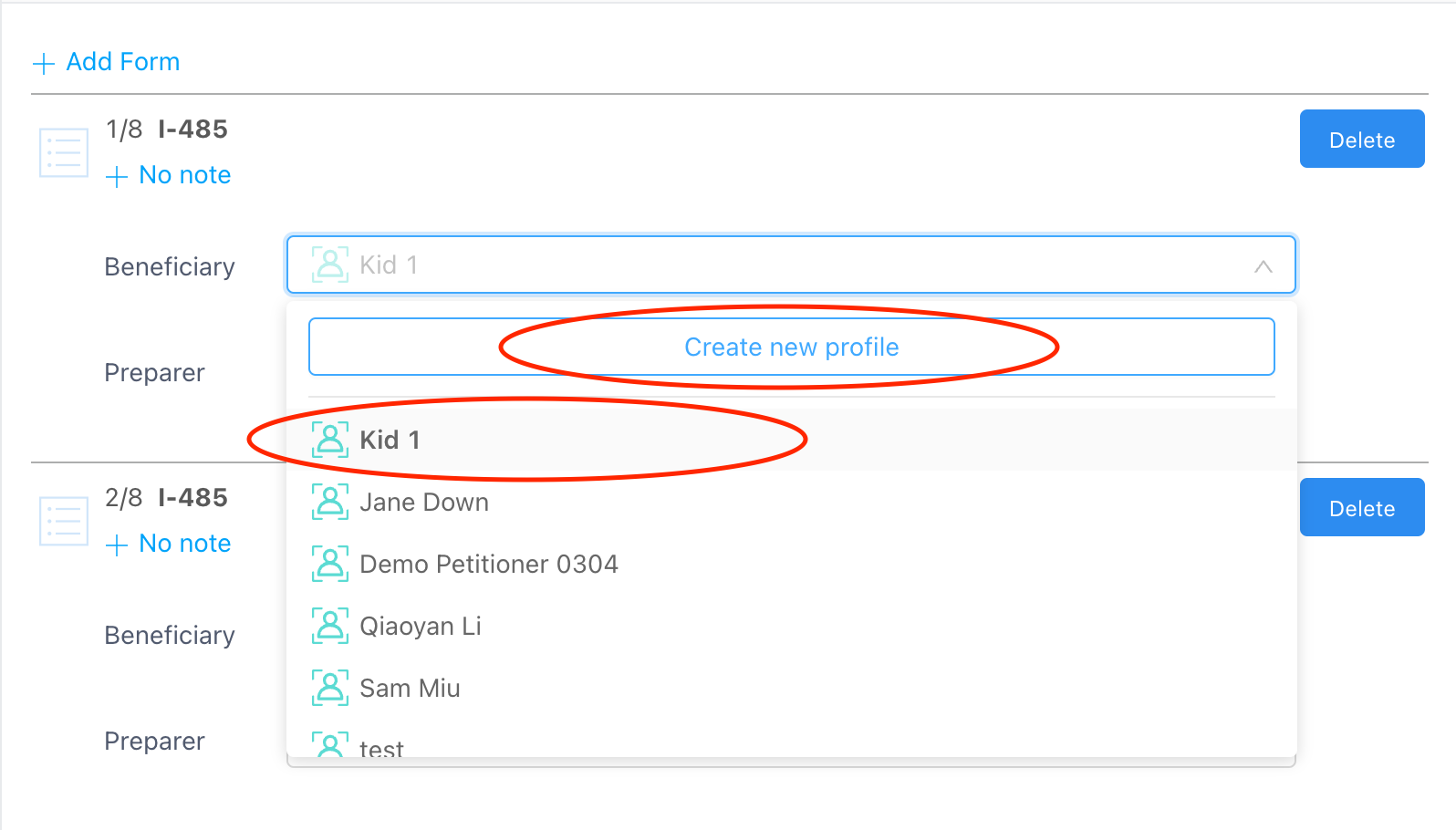 Step 6: Assign new worksheets to the related account(s).

Worksheet assignees can also be modified in the case detail page.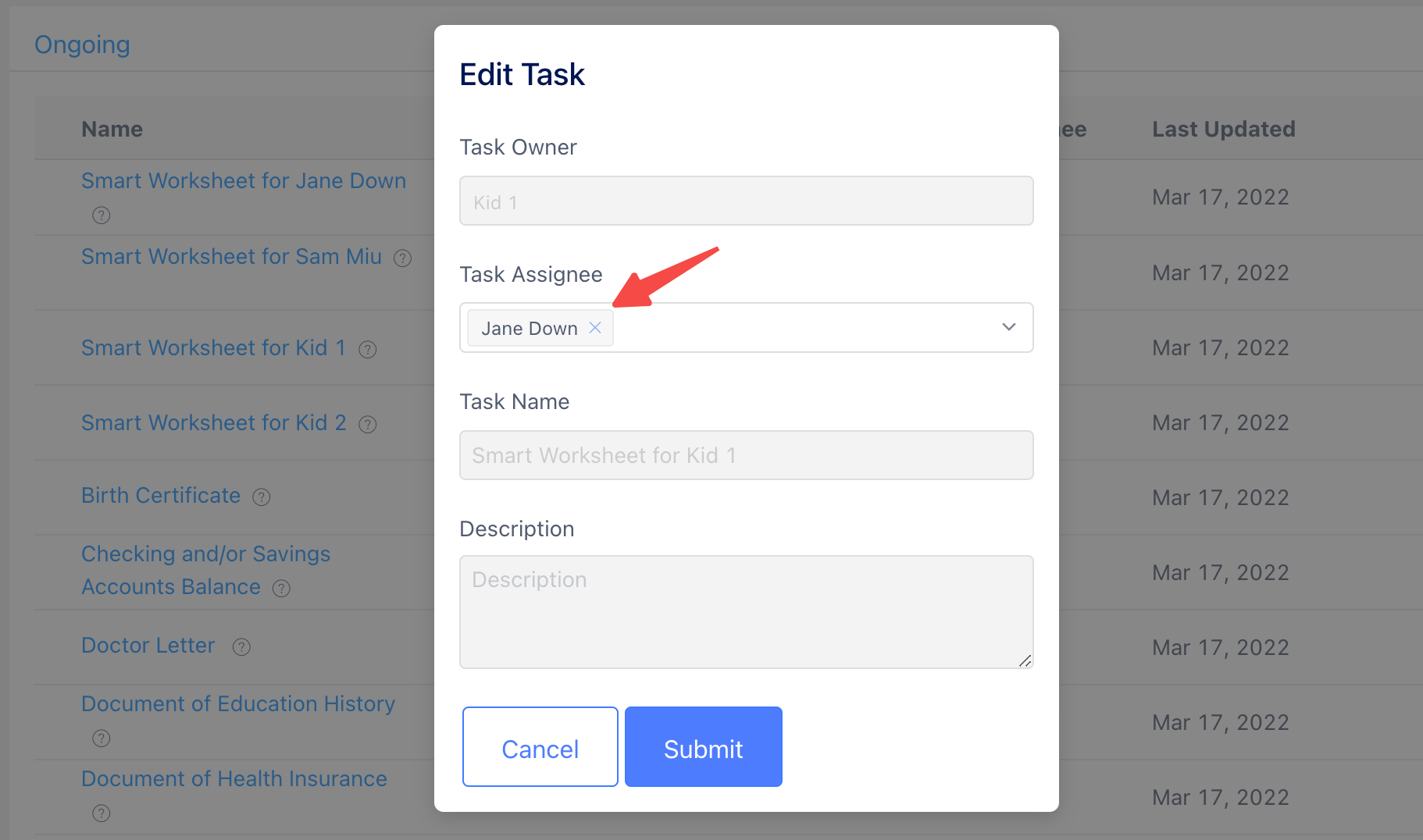 Now in your case detail page, you will see additional two worksheets for the two kids.