Classic templates are the standard ones and you cannot add new forms to a case.
i.e. if you have to add someone of your family into the process you'll have to create a new case. With the Smart template you can add and edit forms, create custom case templates and have a better client information reuse. Beta are the templates that are under test.
See below how to start a new case
Step 1: Create a new case.
Step 2: At the case template select the form you would like to use. You can see there's "Classic" And "Smart" version. We encourage you to use the "Smart" if available so you can add and edit the forms in the future.
Step 3: Select the preparer and the beneficiary. Once you click on the empty field, the system will automatically provide you with the beneficiary's names and you can choose the correct one.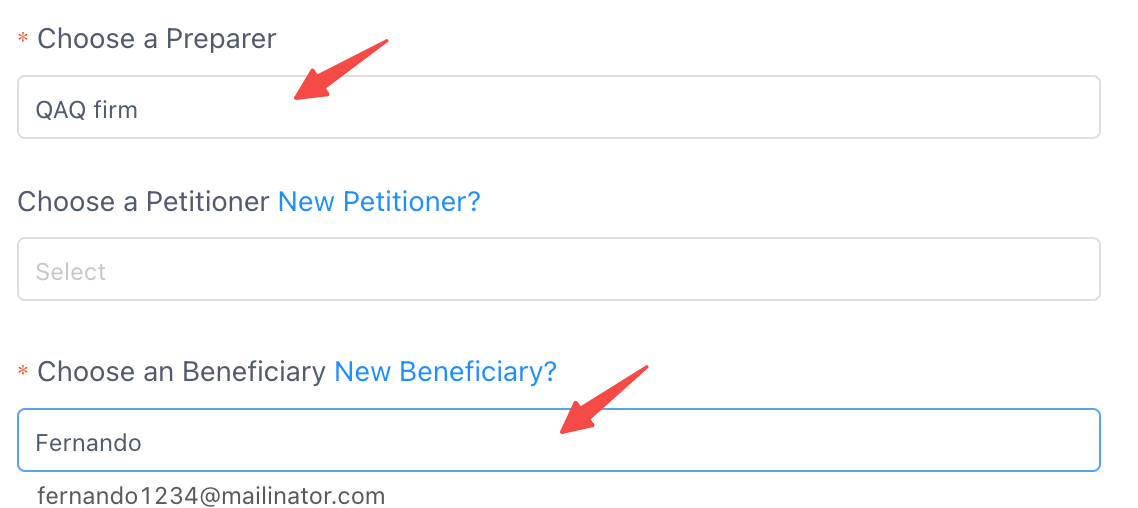 Once you selected, click save on the right up corner to save and then confirm.