Creating an Intake to your client is fast and simple! Ask personalized and specific questions to your prospects.
If you have a prospect and you would like to collect more information about it you can use the intake tool. This way you can pre-select our templates or create yours from scratch! Add as many questions you like and send them to your prospect.
If one of your prospects becomes a client all the information provided will be saved on our platform and you can use it later on the forms.
Here's how you create a template from scratch:
1- On your dashboard click on "Intake" to start.

2- You can select the templates from the gallery. and click next on the right side of the page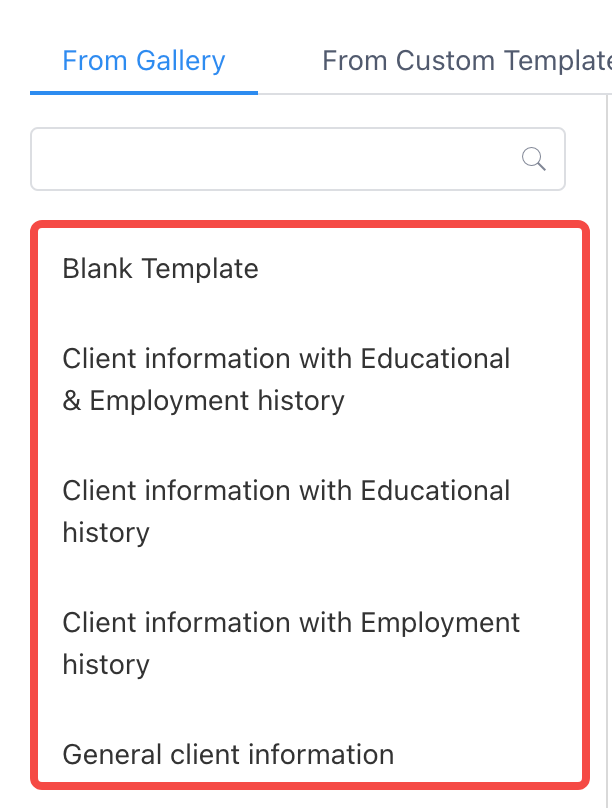 3- Now you'll be able to rename your intake and if you click on "Add Form" you can also add more questionnaires to your intake or delete them by clicking on the X.

4- On the right side you can click the dropdown button to check the client's information form and below that, you can also add additional questions, as many as you want, just click "+ Add a question after this question".
You can even ask your prospect to upload a document if necessary. Select Document Request and a description.
This is the prospect's view when uploading the document. They can add just one document or a folder with multiple docs but there's a limit of 5.
5- Once all the questions are ready to go you can click "Save as new template", and confirm.

6- Go back to the Intake main page and you'll see your templates. You can click "Send"to send a direct SMS message or click 'Link" to copy the link and send it by email to your client.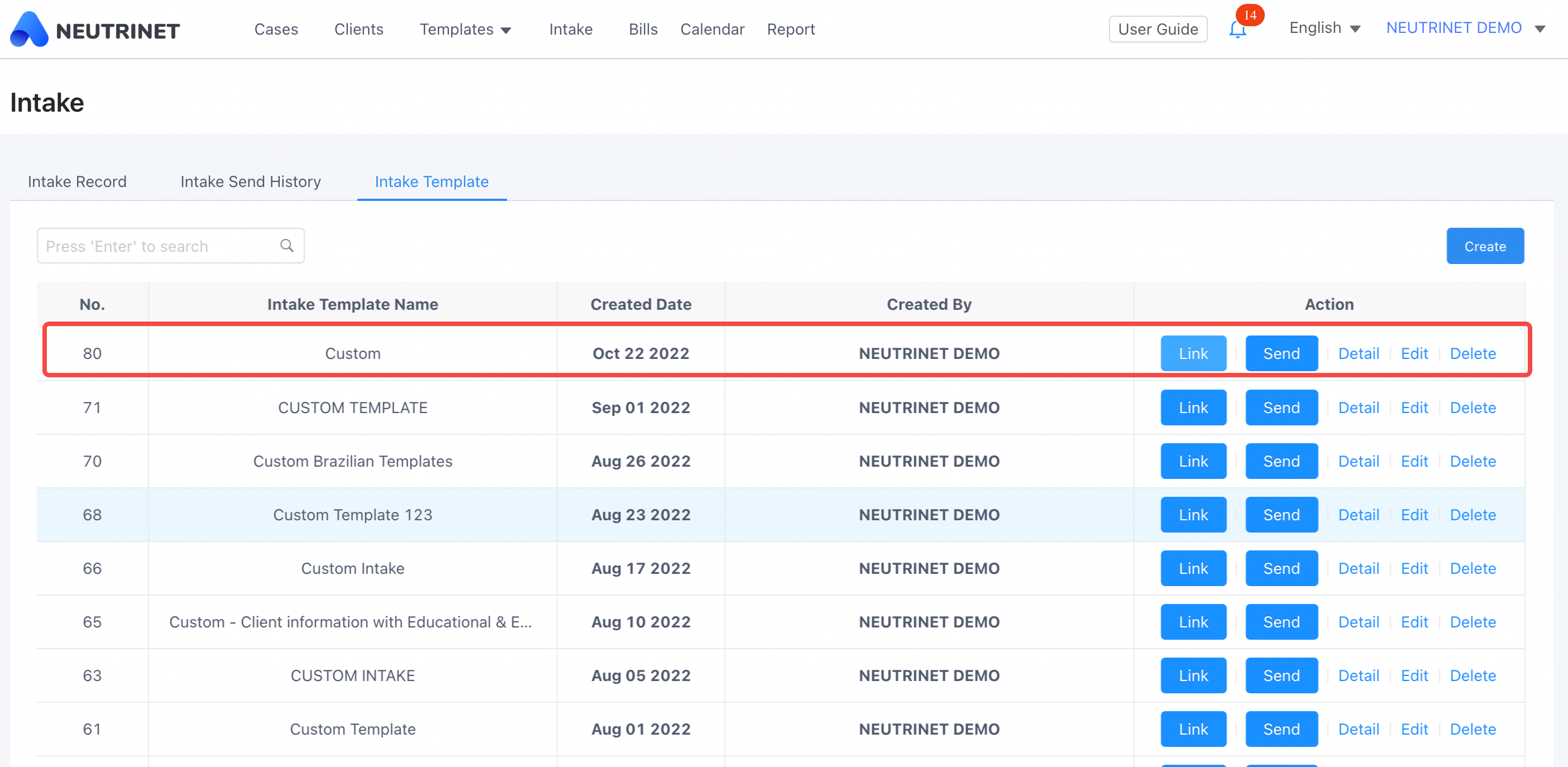 If you open the link you'll see that now the prospect must inform his name, phone number, and email, that way you can forward the same link to as many prospects as you desire.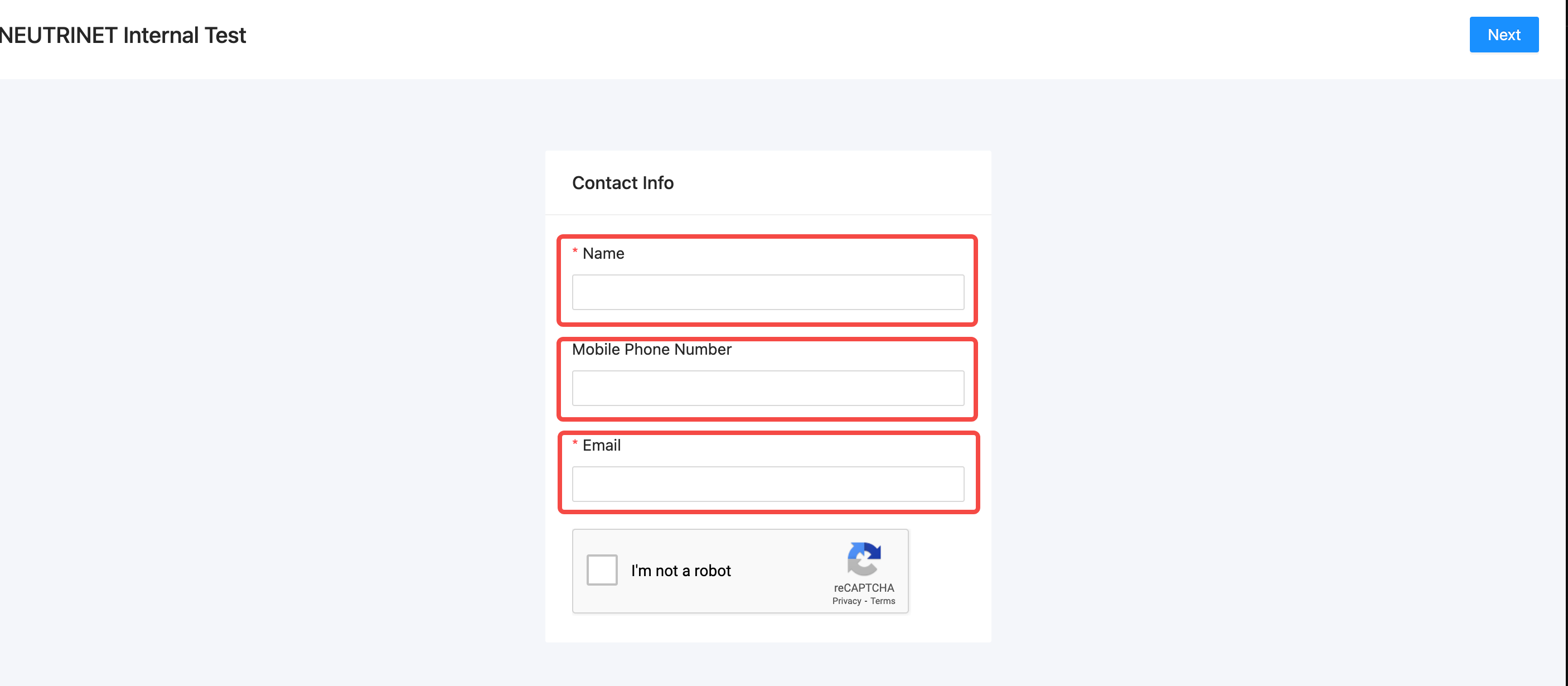 The biggest update is that now you have a few options to share the intake as a URL, link, or button! You can copy the link to insert on a specific webpage on your website, and also create a button copying the code and inserting it on your webpage.