Yes you can!
Step 1: Click "+ New Case".
Step 2: Click "Case Template Setting".

Step 3: Click "Create" on the top right corner.
Step 4: Now we can create our own task template from Gallery ( the default ), or from a custom template ( the template you have created before ), or from a case. For this one, we search "42" and build our template based on a default template named EOIR-42A. Then click Next.

Step 5: Name your template and add tasks as you want. After that, click "Save as a new template". That it! Now you get your own case template.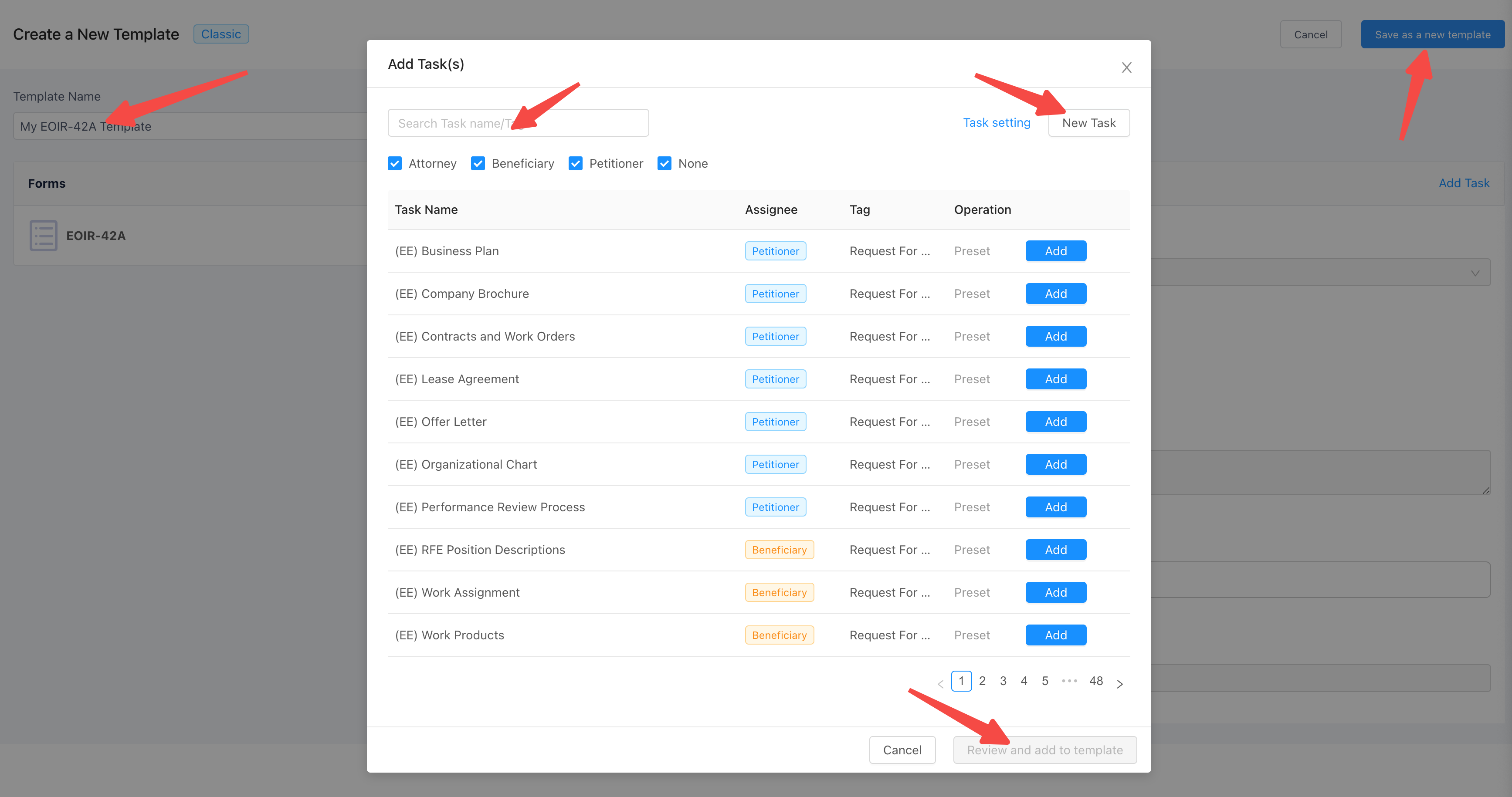 You can choose this newly created task template when you create a new case.

You can find the newly added task shown on the case detail page.