This guide will go through how to manage your case using a dashboard!
🕒1 min read
After you log in, here lists your case. If you have multiple cases, then all of them will be listed here.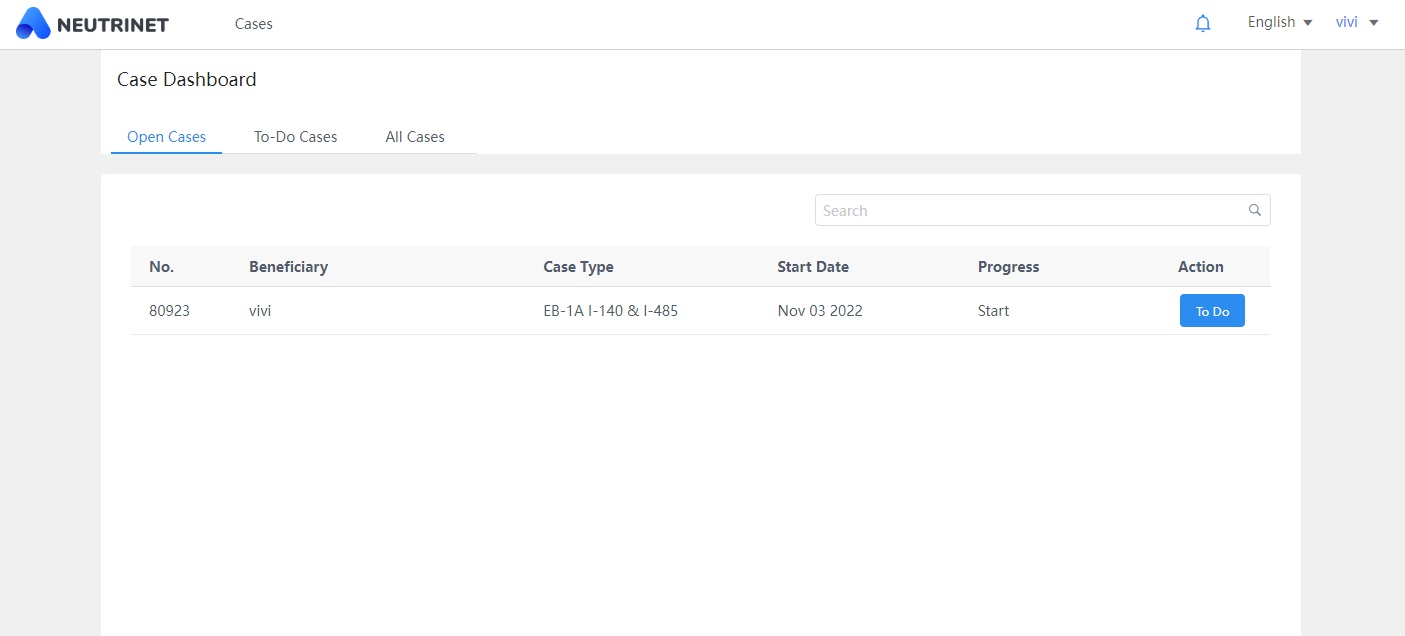 In the language setting, you can choose one you are familiar with. Currently there are 18 languages availiable.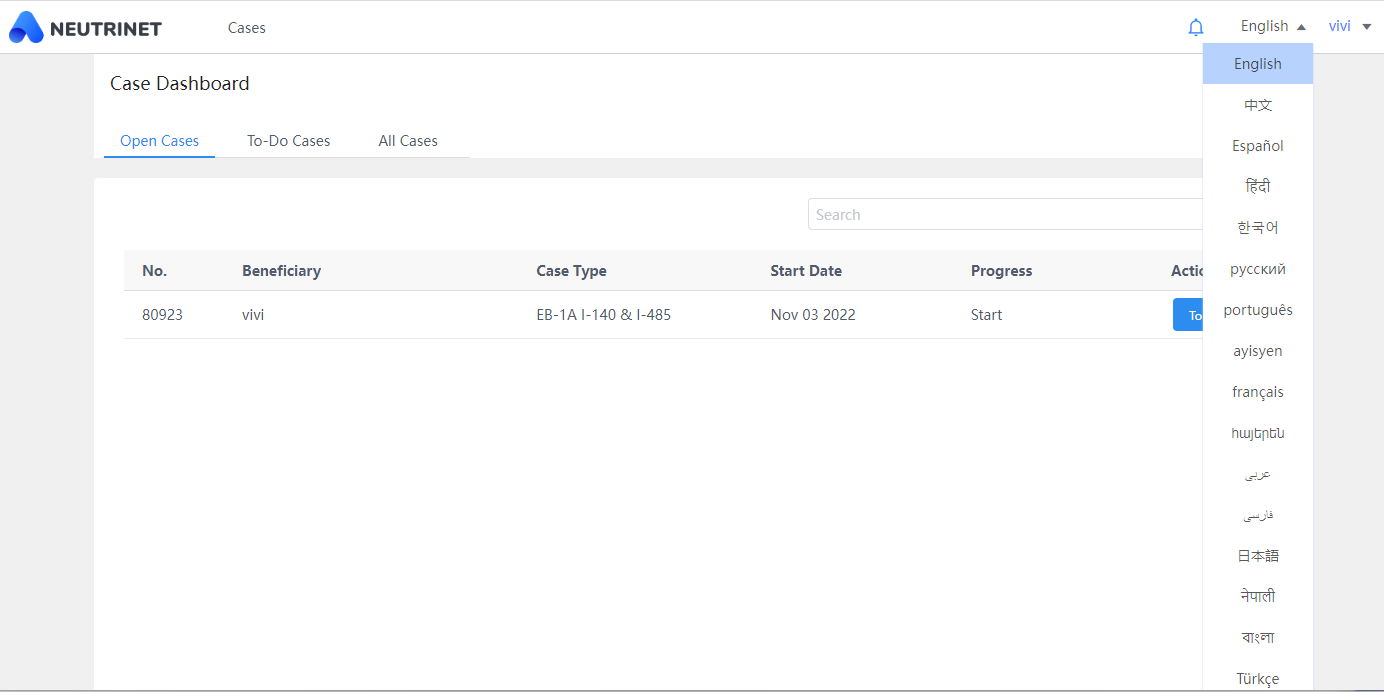 After open your case, you will see the tasks you need to complete. As you can see below, there is a status tracking bar, which tells you the current steps, and the "To-Do", "On-Going", "Completed" section. Just follow each task either to fill or upload the fiels required.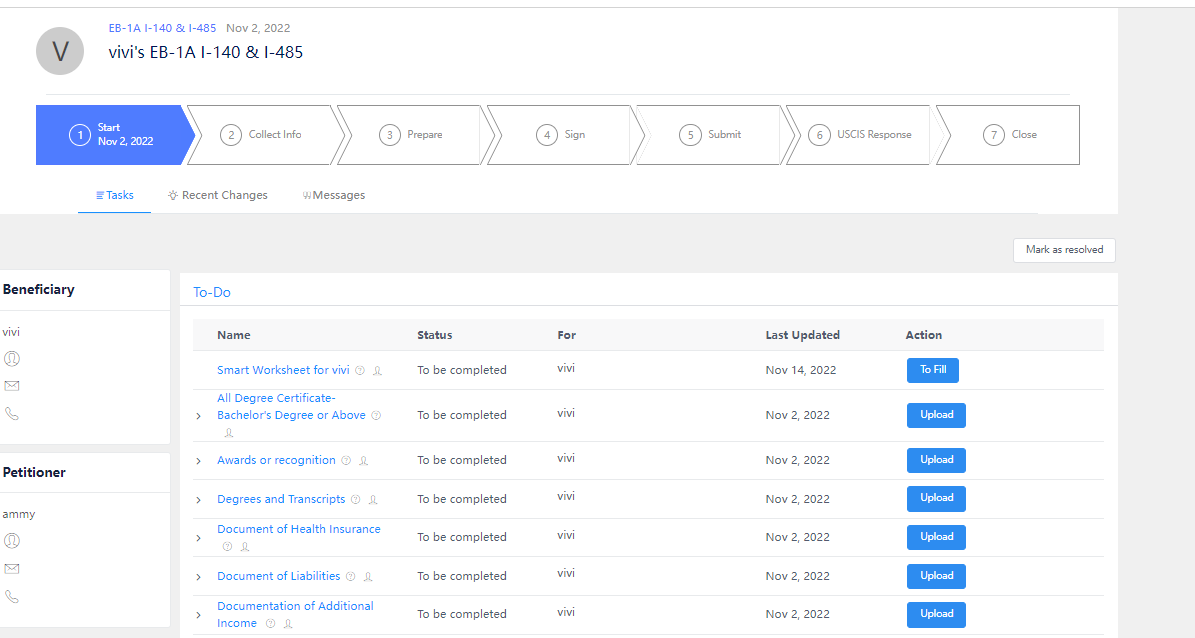 Whenever you have any questions or updates, you can leave a message here!