Updated intake session is available with some great updates!
Now when clicking on "Intake" you'll see that you have some new features. You'll see the Intake record, Intake Send History, and, Intake Template. To create a new intake template please check this user guide and click here.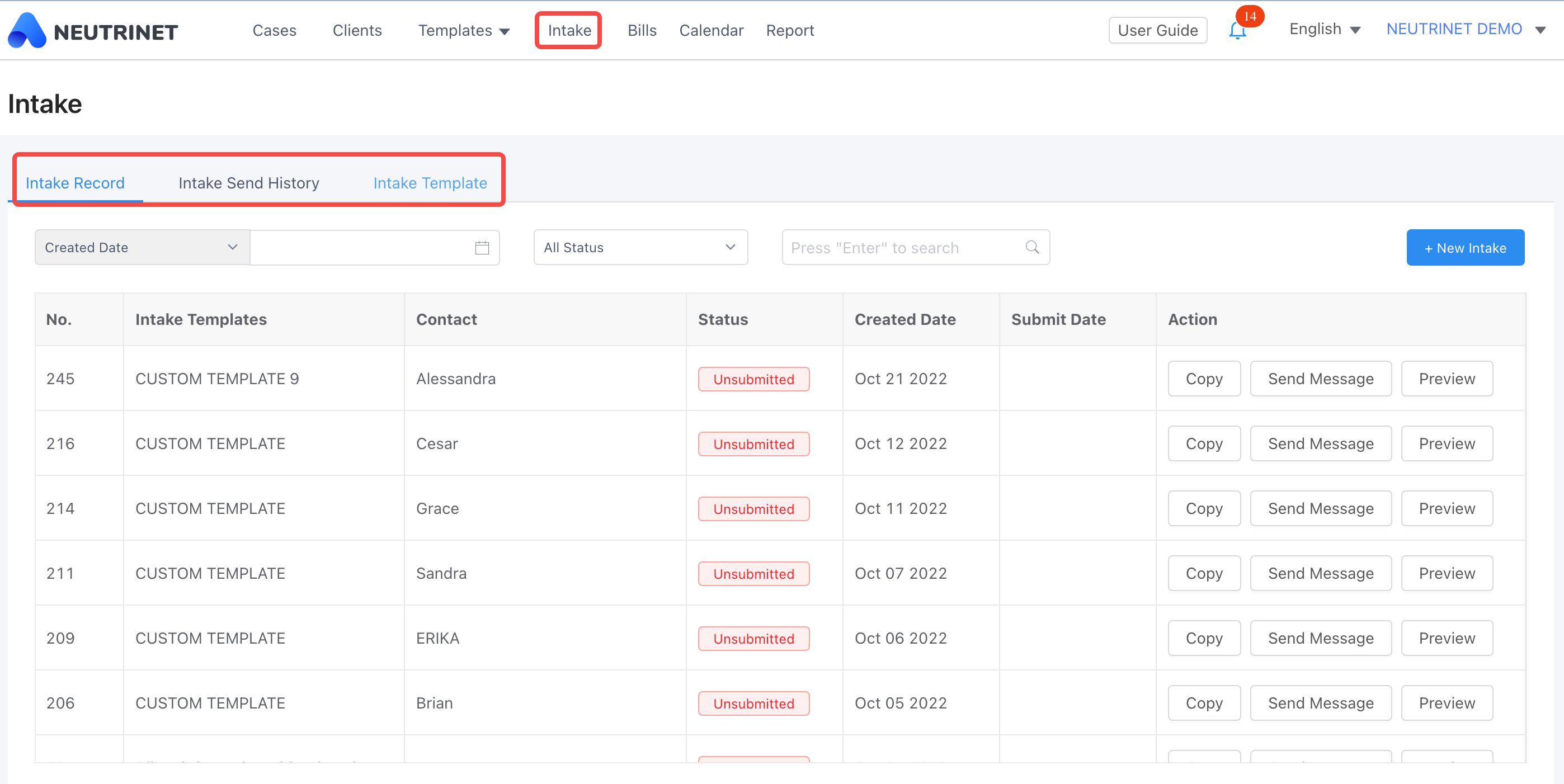 If you go to the "Intake Template" you'll see that now we have the "link" button.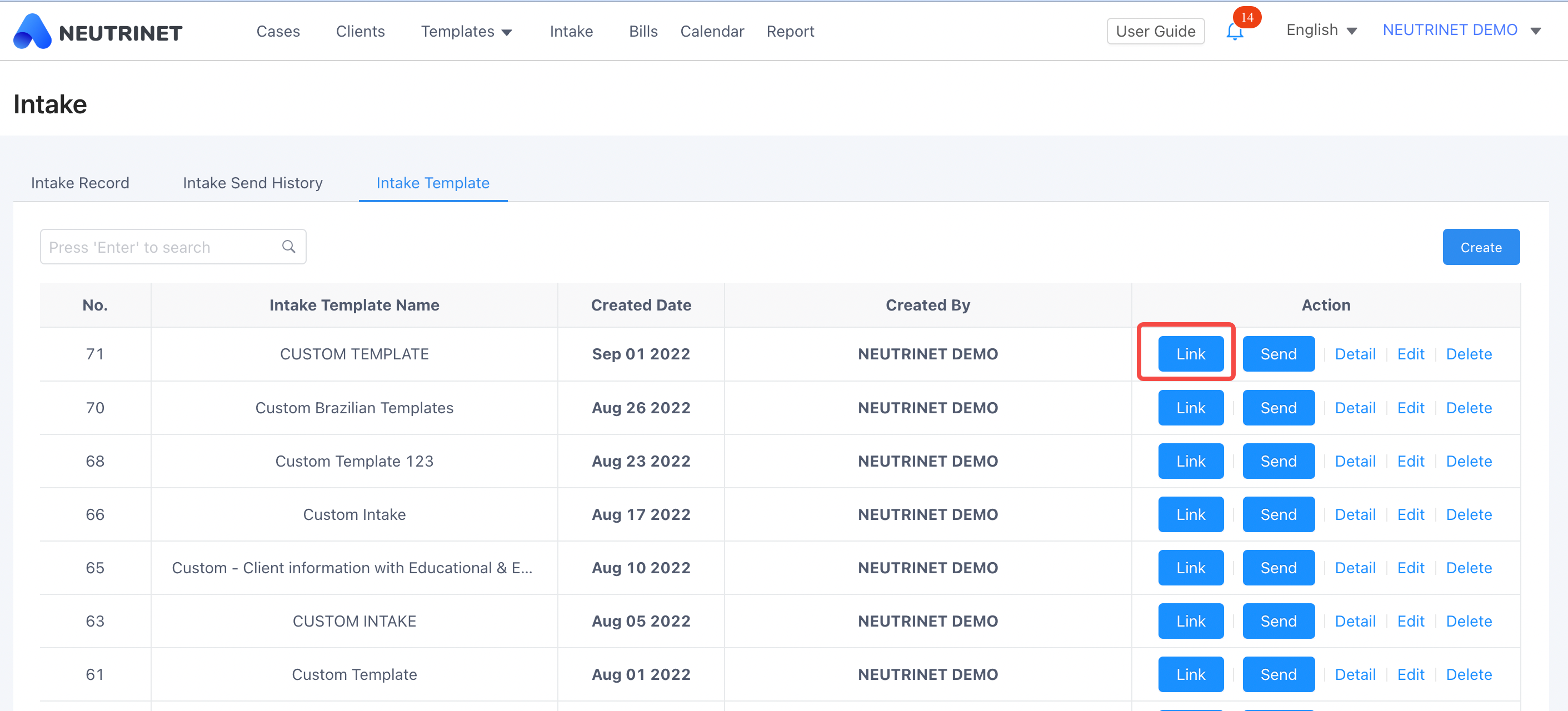 The biggest update is that now you have a few options to share the intake as a URL, link or button! You can copy the link to insert on a specific webpage on your website, and also create a button copying the code and inserting it on your webpage.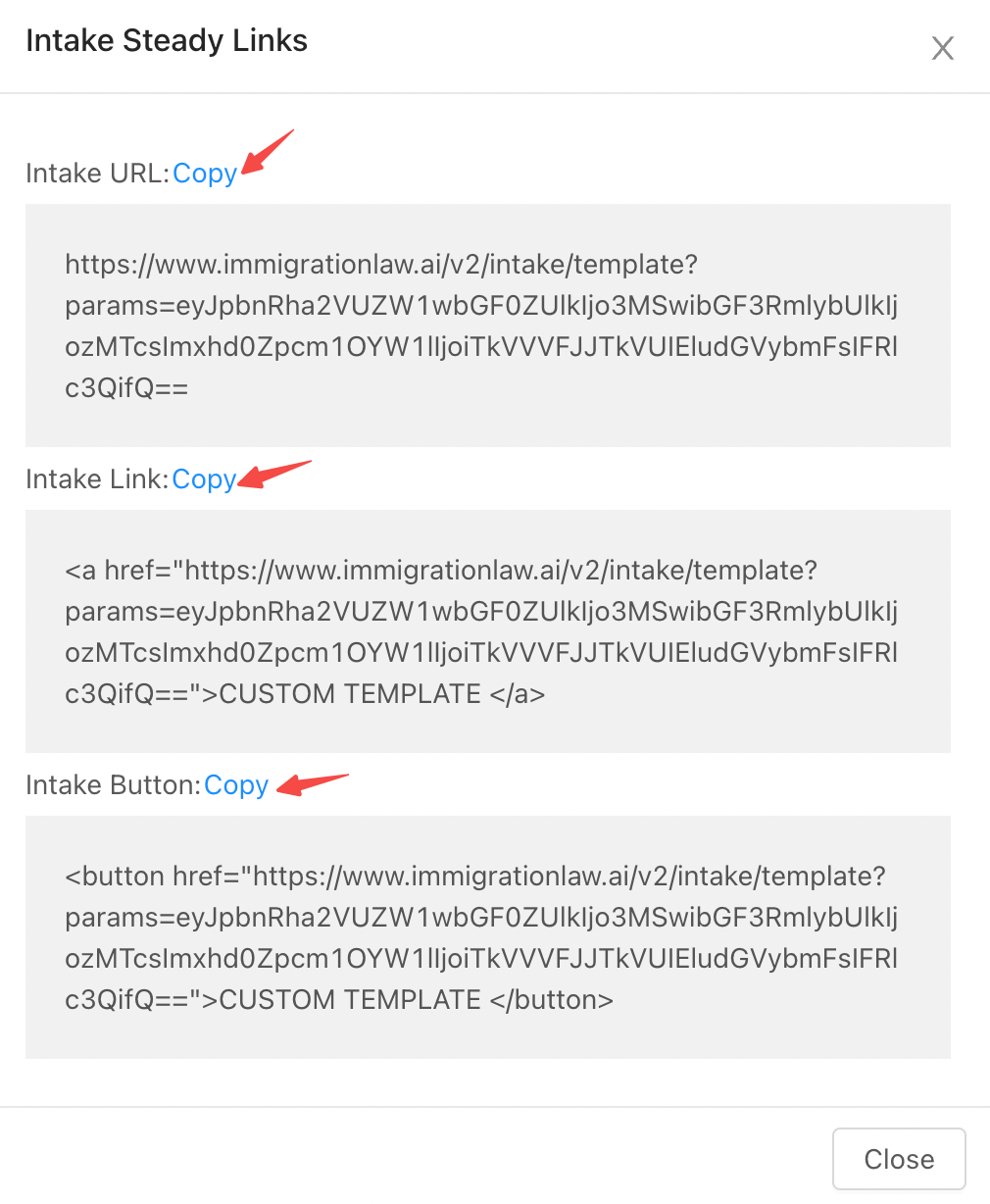 On the Intake Send History, you can check all the history from the SMS that you sent to your clients.

At the intake Record, you can check the status of all the intakes that you created, resend the SMS message, and preview the templates.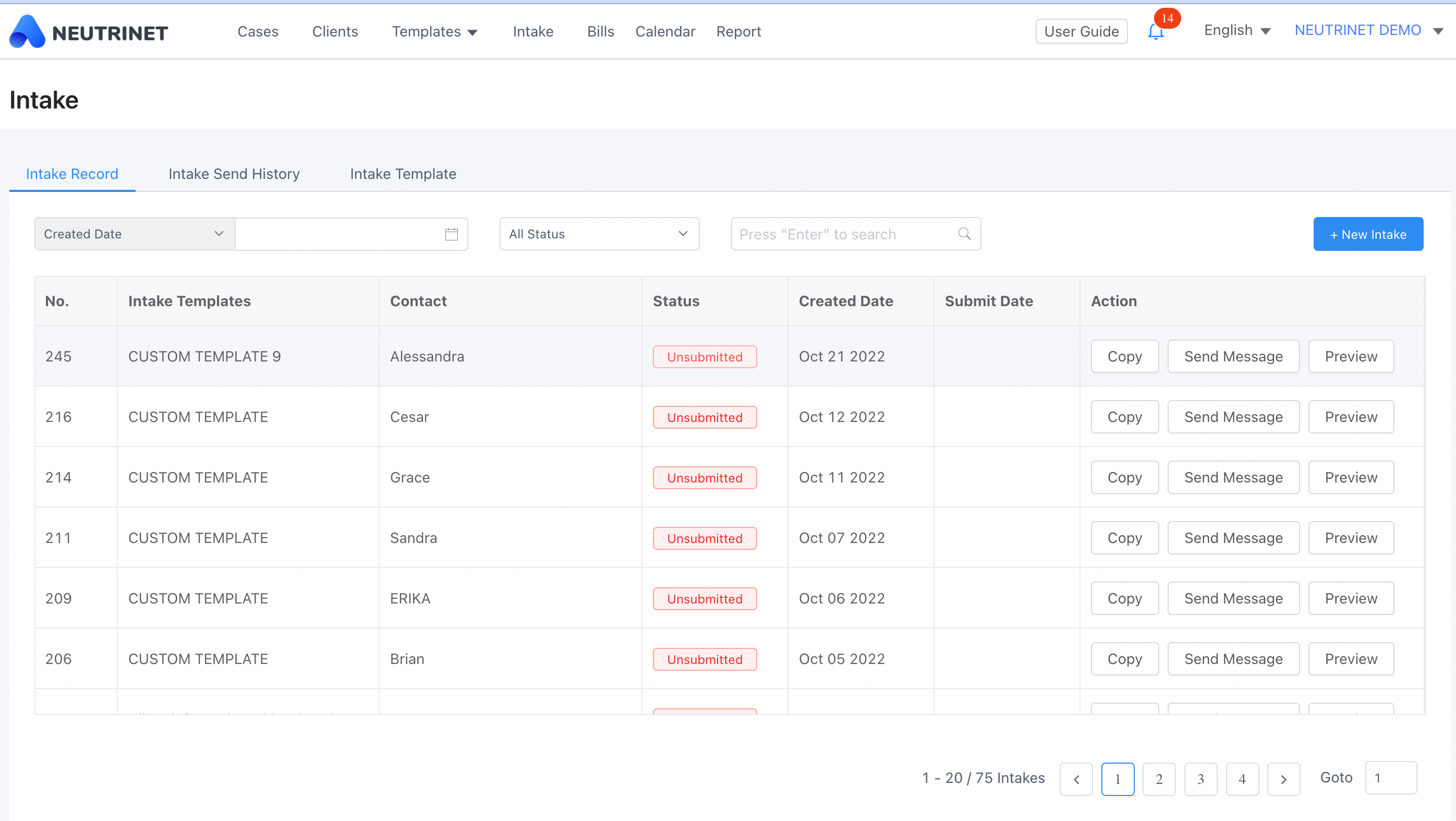 Also now you'll be able to ask your prospect to upload a document if necessary. Select Document Request and a description.
This is the prospect's view when uploading the document. They can add just one document or a folder with multiple docs but there's a limit of 5.