🕒4 min read
Messenger
The Messages section allows attorneys to communicate both internally (with staff) or externally (with clients).
Attorneys can post an announcement (Seen by All), message a specific client (Seen by petitioner/individual), or take internal case notes (Seen by Attorney).
This function can be found in the case file and all messages will send email notifications to the recipients.
Tips Function
Now you can add tips to your clients directly on the worksheet.
You will see the "Edit" button on the top of the worksheet.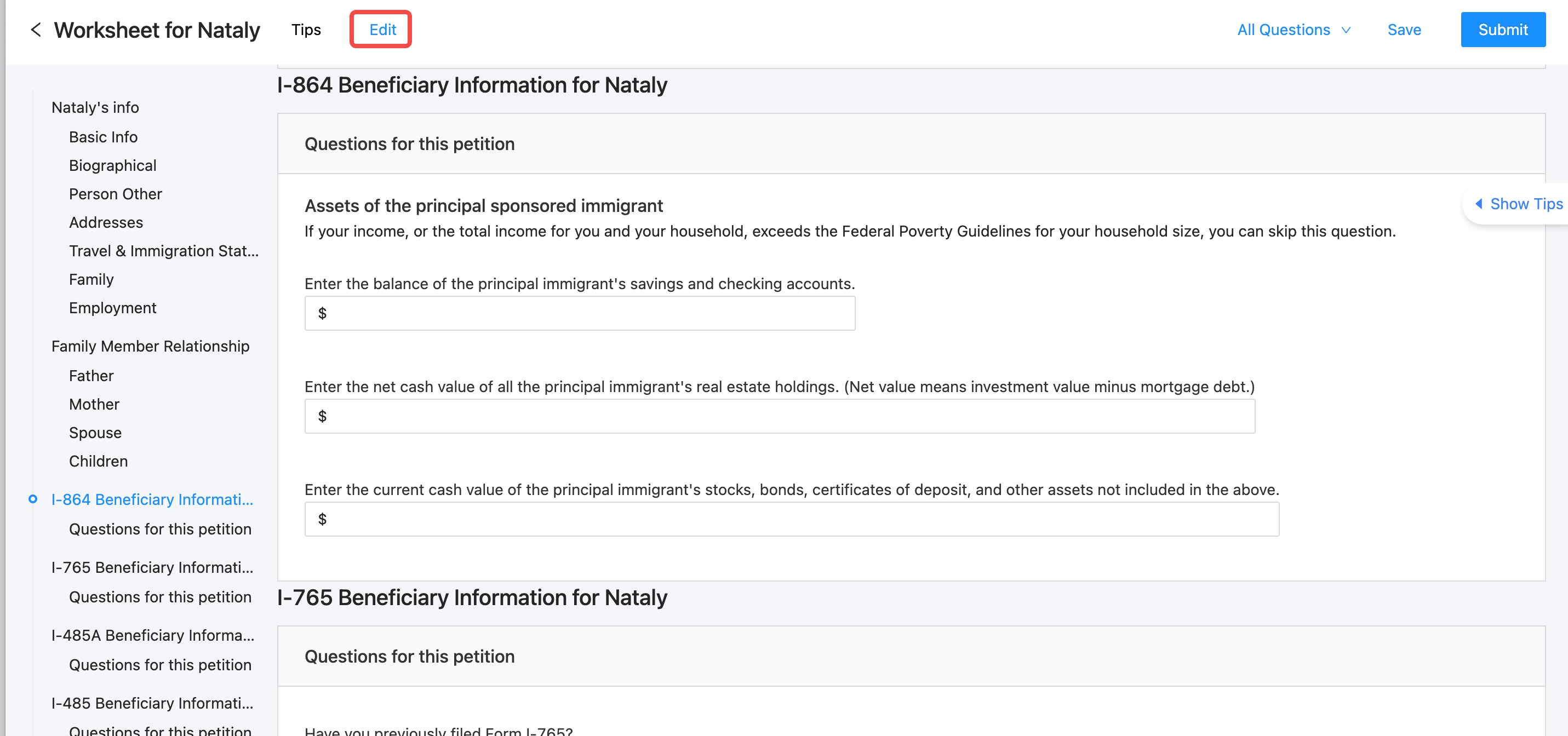 If you click the edit button the "Add Tip" button will appear on the right side.

Billing
Now you can create your own invoices on NEUTRINET
On the top bar, you'll see the "Bills" available.

Here you'll be able to send the payment request if you integrated with law pay otherwise you can download the invoice and send it by email.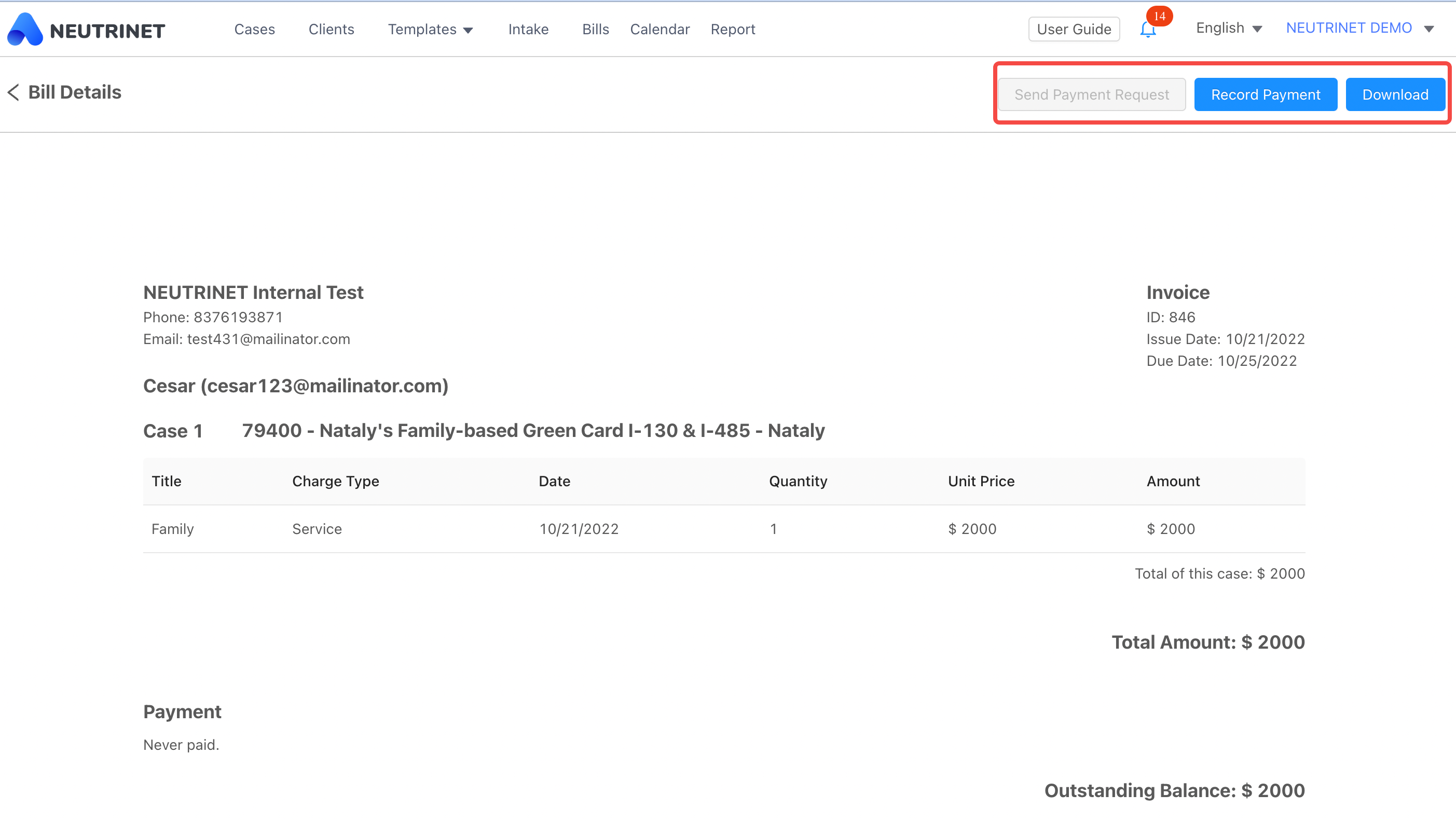 New Intake Session
Updated intake session is available with some great updates!
Now when clicking on "Intake" you'll see that you have some new features. You'll see the Intake record, Intake Send History, and, Intake Template. To create a new intake template please check this user guide and click here.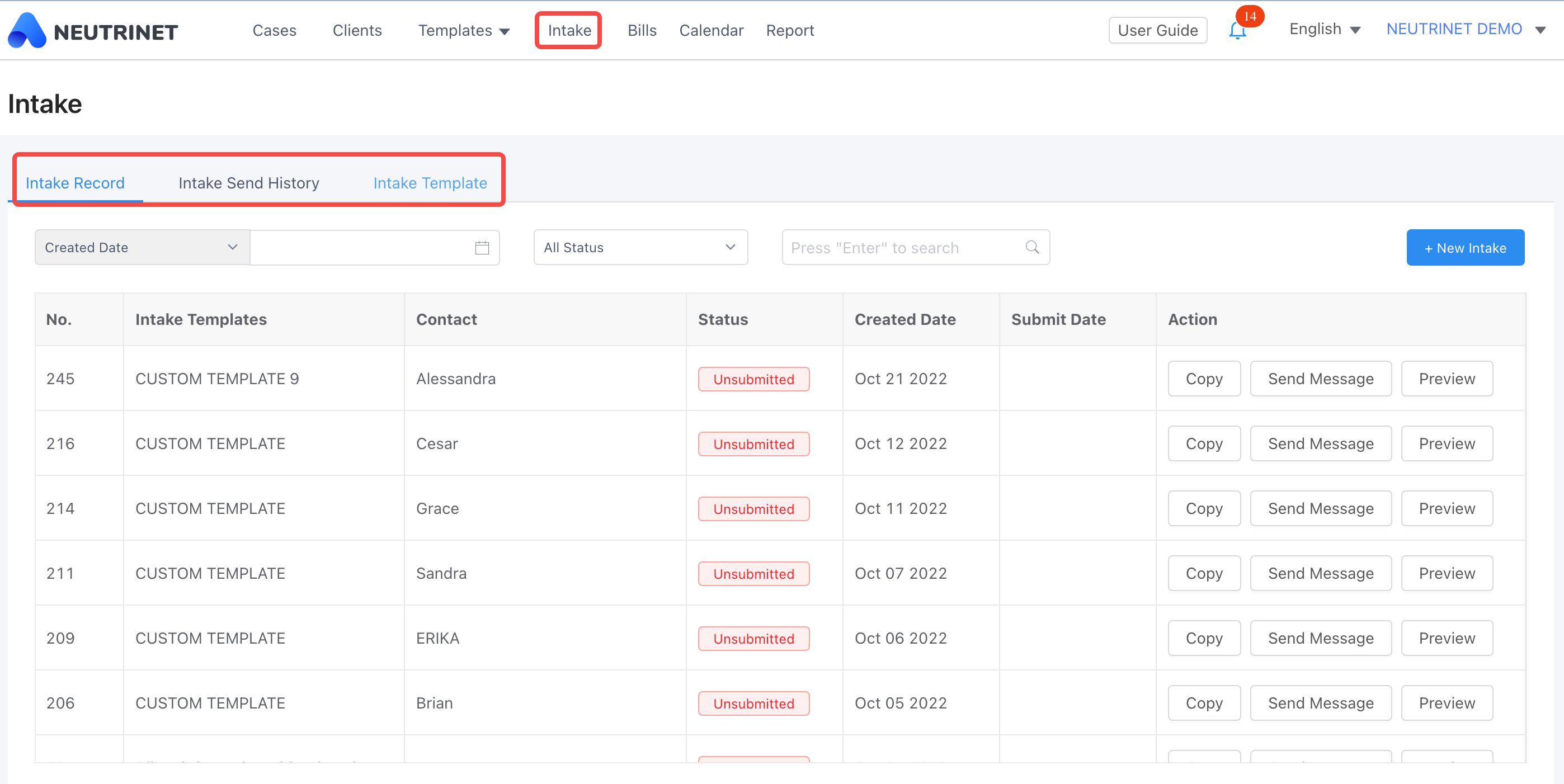 If you go to the "Intake Template" you'll see that now we have the "link" button.