With this function, you can hide the client-specific questions that you don't want to share.
On the top of the worksheet, there's an "Edit" button. Clicking on it will allow the hiding function on the right side of the form questions.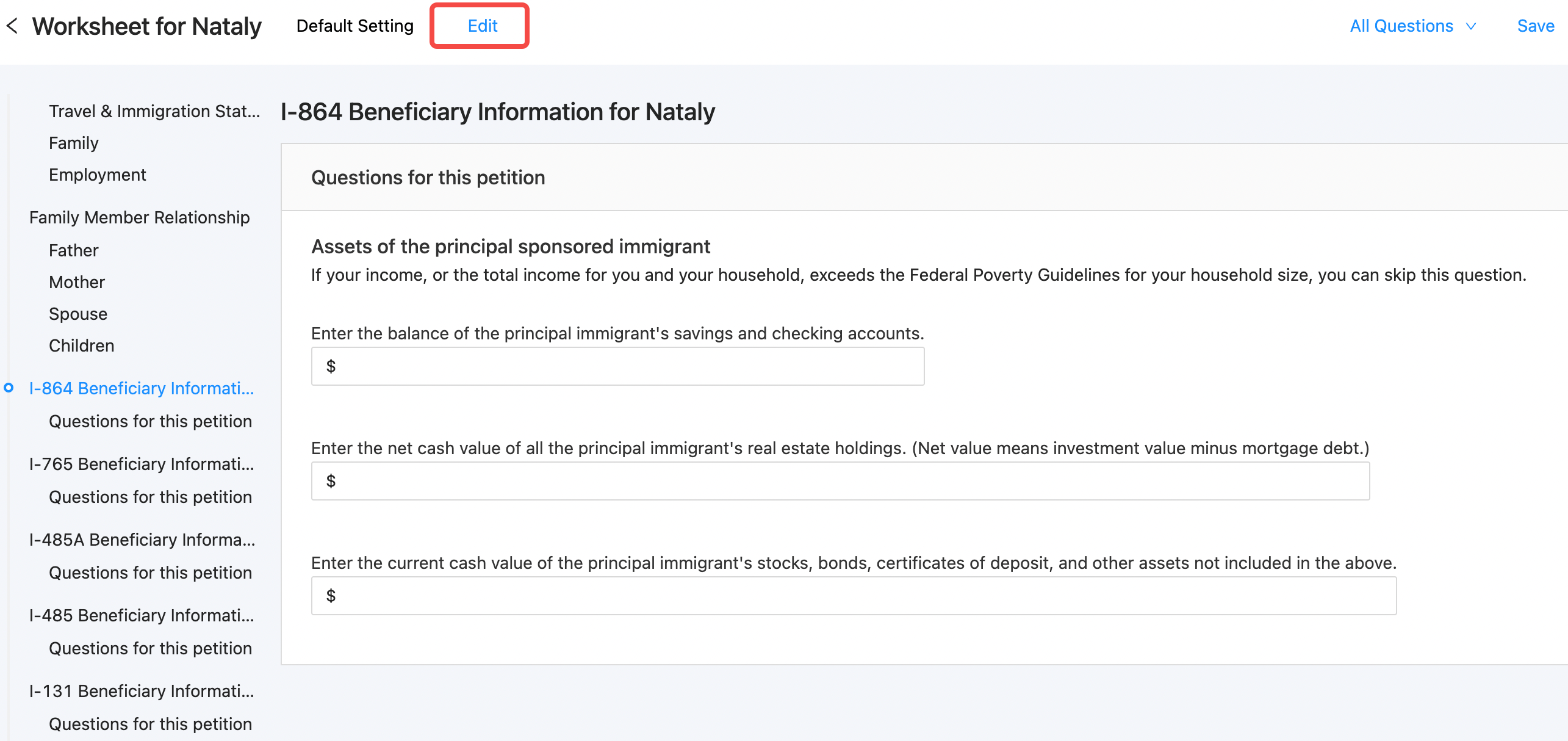 You can hide specific questions, or all the question related to that form.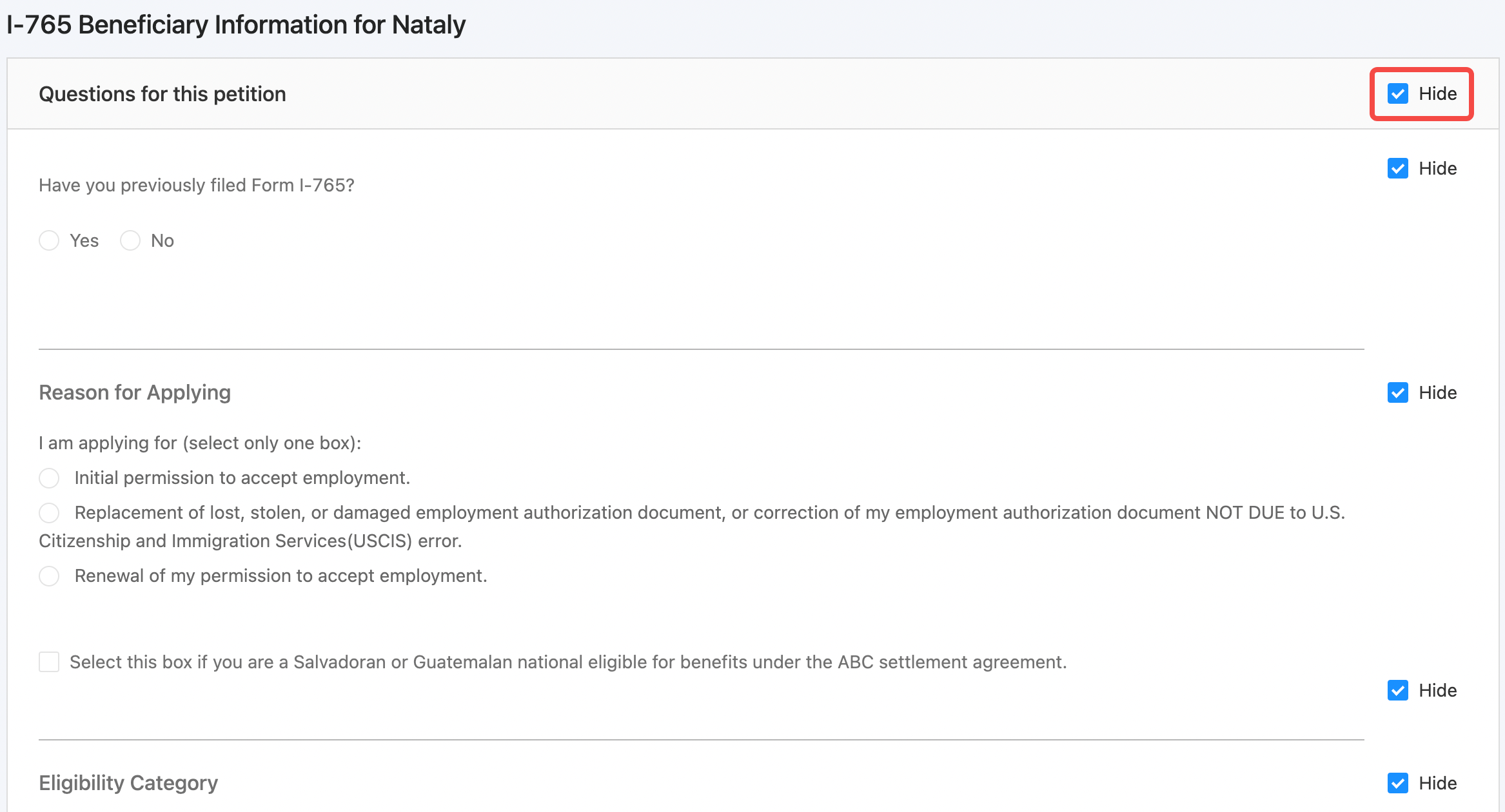 After selecting the questions that you would like to hide you'll be able to save it.

You'll be asked to name this changes and you'll create a sort of a template that can be reused in the future. Create a name and click confirm.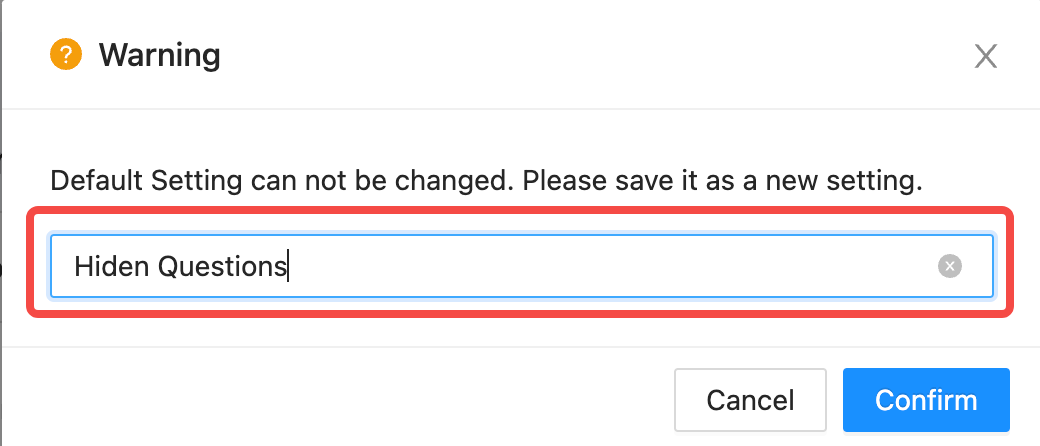 You can also filter the questions by selection: All Questions, Hidden Questions and Client Questions.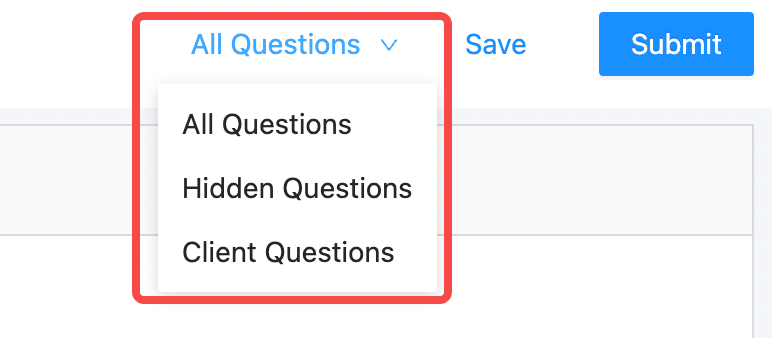 If you click the edit button again the "Hidden Questions" template that we just created can also be edited.