Some forms require address histories in the last five years and inside of our dynamic worksheet, you will be able to sort the addresses filled in any order with one click.
In the example below, address 1 is the oldest address informed and the second is the latest one.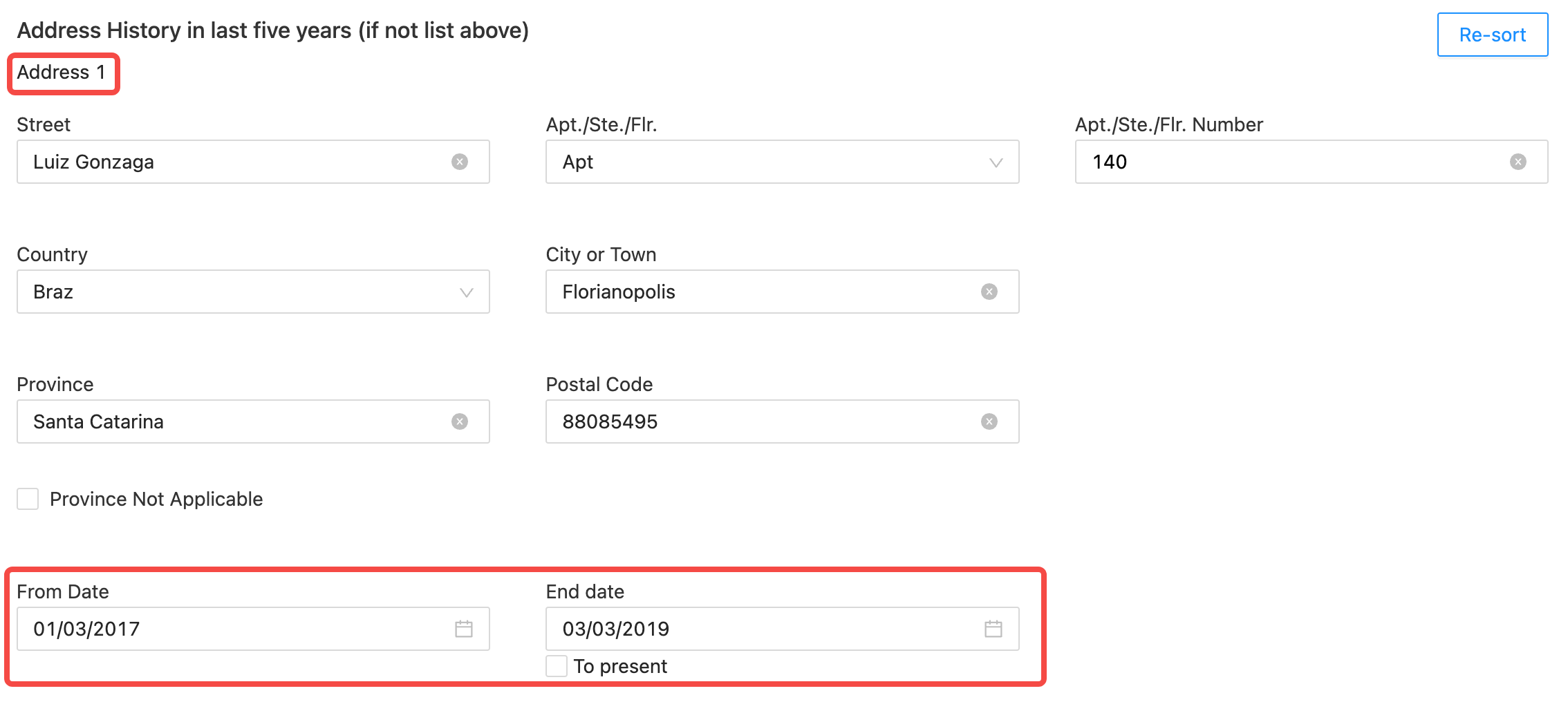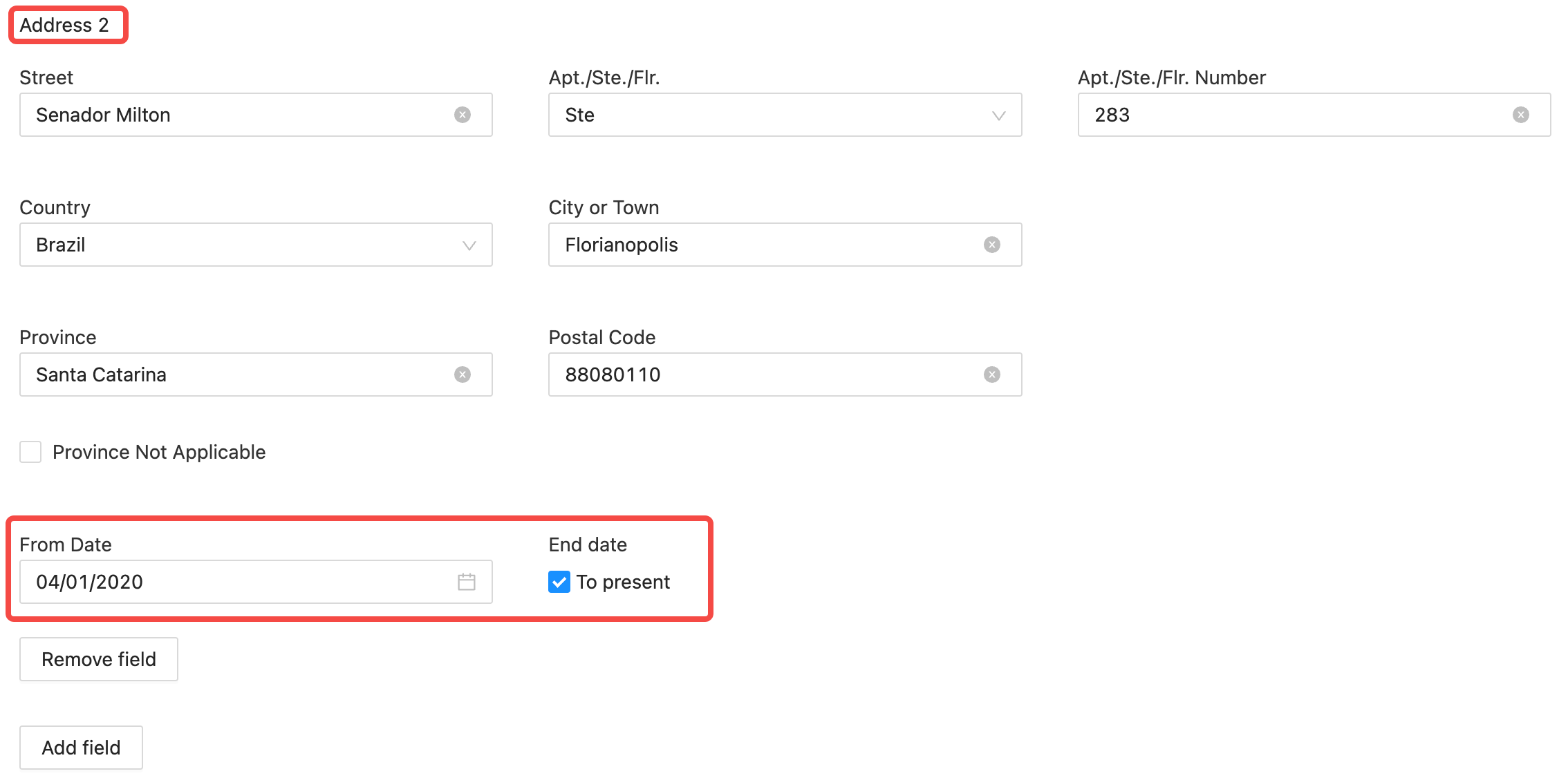 After adding all the previous addresses you can click the button "Re-sort", that way we'll automatically organize your addresses from the latest to the oldest.